Here are some of our most recent projects. We love sharing the results of our professional, advanced, high-pressure cleaning for domestic, commercial, and industrial clients. Here, you'll find examples of projects for happy customers including:
Removal of Road Markings(Thermoplastic Paint).
Removal of Chewing Gum.
Removal of paint.
Removal of oil, grease and fuel stains.
Removal of rubber.
Cleaning Car Parks.
Cleaning Driveways.
And more!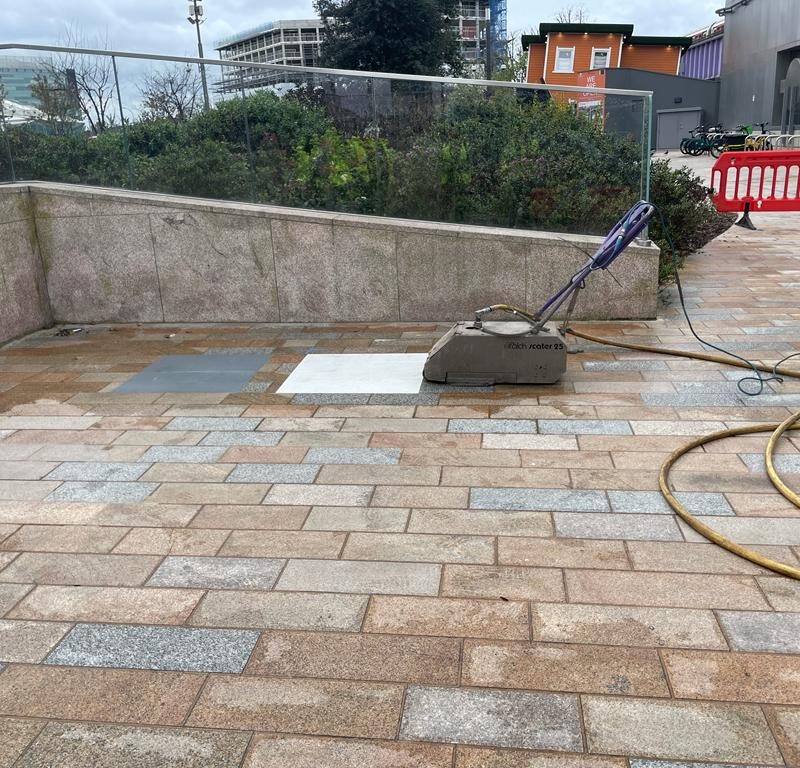 If you'd like us to complete any of these professional services for you, please don't hesitate to get in touch with us today for more information and a FREE quote.
Get in touch with us today