Road Marking Removal
Professional Road Marking Removal
Have you been looking for a professional company that can effectively and efficiently remove road markings for domestic, commercial and industrial clients? If so, then you've found the answer with us at Hydroblasting – your professional hydroblasting experts. Our advanced hydroblasting machine combined with our skills and experience means that we can deliver fantastic results. So, if it sounds like our services could help you, get in touch today for a FREE quote!
Get in touch with us today
Road markings (or line markings) are markings on road surfaces, pavements, concrete or tarmac to communicate information to motorists and pedestrians. Road markings are typically made from thermoplastic paint, a material created from solid powder paint. This paint is heated before application and is then sprayed onto a surface using specialist machines. These types of road markings are typically used in:
Car parks.
Bus lanes and cycle lanes.
High-traffic zones.
Road safety markings.
And more.
If you're a local authority or commercial client and have been wondering 'how do I remove road markings in the UK? 'we're the solution you've been looking for.
So, how do you remove road line paint?
We use an advanced, compact road marking removal machine to strip markings from almost any surface including tarmac, concrete and more. This machine uses a hydroblasting technique and blasts clean, cold, filtered water at a regulated pressure across the targeted surface. As hydroblasting only uses water, it is incredibly environmentally friendly and contains no toxins. Furthermore, we dispose of all wastewater in line with Environment Agency regulations.
What are the benefits of hydroblasting?
Hydroblasting road markings on roads, car parks and more is a proven way of advanced cleaning and marking removal. Here are some of the reasons why hydroblasting is so popular…
How much does road marking removal cost?
The cost of road marking removal will vary depending on several factors, therefore we recommend getting in touch with us for a FREE quote.
In addition to road marking removal, we offer an extensive range of other hydroblasting services including:
Removing Chewing Gum.
Removing paint.
Removing oil, grease and fuel stains.
Removing rubber.
Cleaning Car Parks.
Cleaning Driveways.
And more!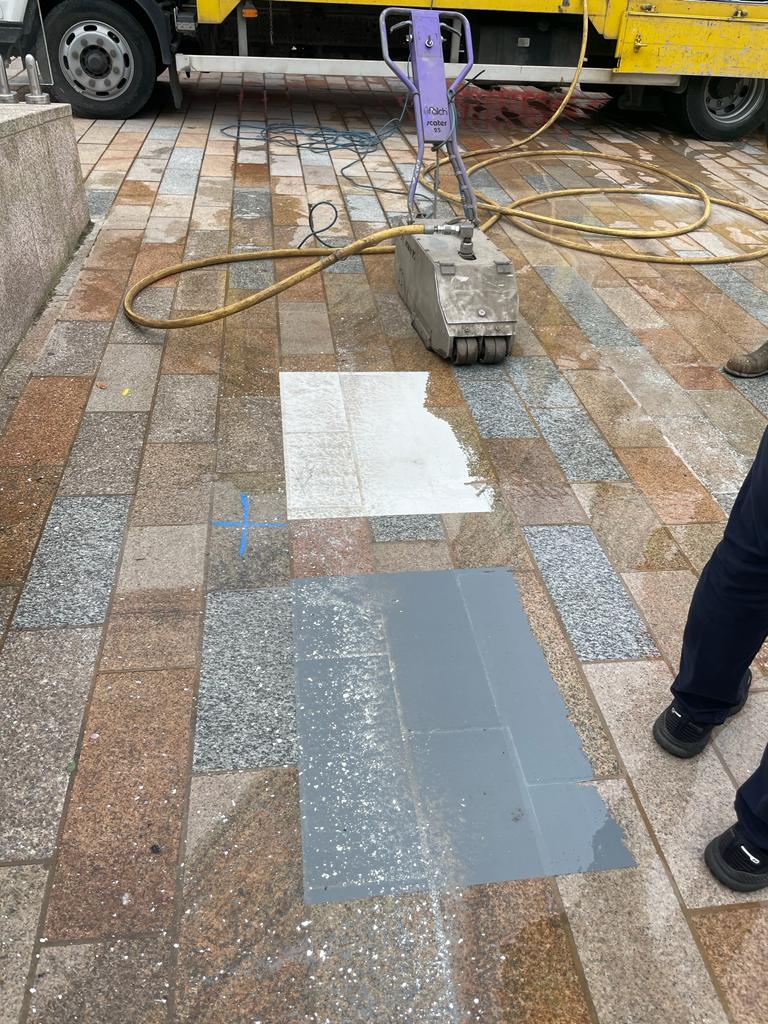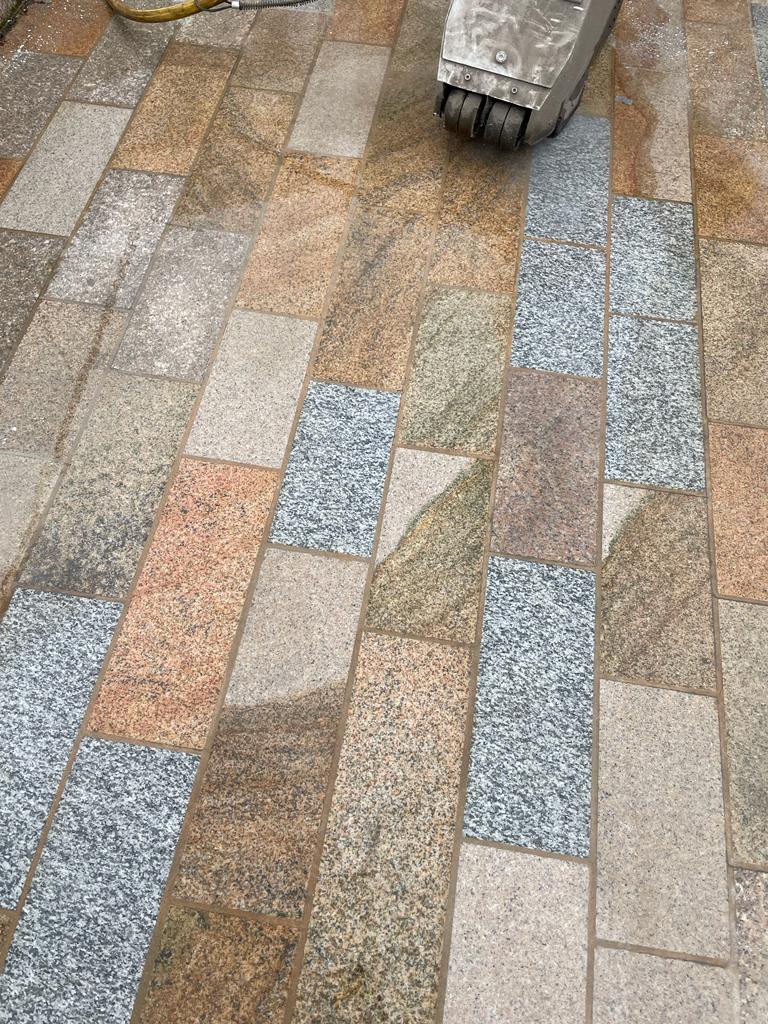 FREE Quotes
We provide FREE quotes on all of our hydroblasting services. In addition, all of our services are competitively and affordably priced.

24-Hours a Day
We can undertake a range of hydroblasting services around the clock. This means that we're on hand 24 hours a day if you need us.

Customer Satisfaction
We value your satisfaction and are committed to delivering fantastic results. Get in touch with us to see how we can help you!
If you've been looking for professional road marking removal, then please don't hesitate to get in touch with us for a FREE quote!