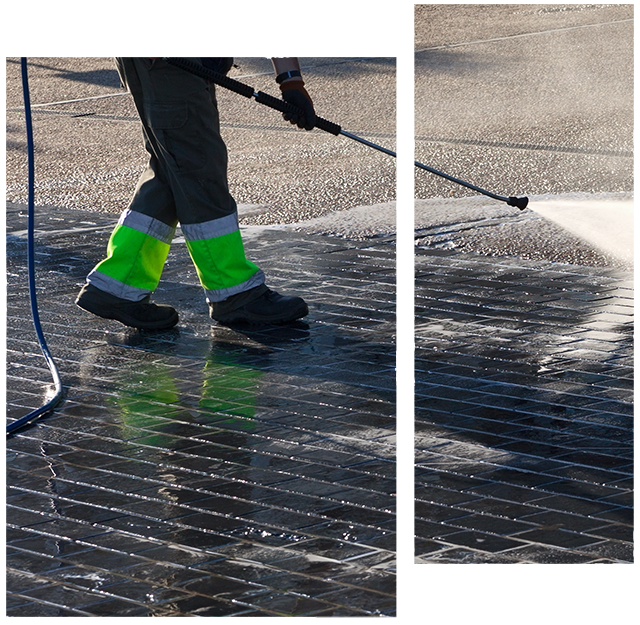 Hydro Blasting
Your Professional Hydroblasting Experts
Have you been looking for a professional company that can remove road markings as well as provide advanced cleaning for domestic, commercial and industrial clients? If so, then you've found the answer with us at Hydroblasting – your professional hydroblasting experts. Our advanced hydroblasting machine combined with our skills and experience means that we can deliver fantastic results. So, if it sounds like our services could help you, get in touch today for a FREE quote!
Get in touch with us today
Hydroblasting is one of the best and most environmentally friendly ways of high-pressure cleaning and advanced removal. Hydroblasting can be used as a way of advanced cleaning, to prepare surfaces and to clean hard-to-reach areas. By directing the water in an accurate way, it's possible to clean areas that otherwise go unnoticed. Using an advanced, compact hydroblasting machine, we work with domestic, commercial, and industrial clients to:
Remove Road Markings(Thermoplastic Paint).
Remove Chewing Gum.
Remove paint.
Remove oil, grease and fuel stains.
Remove rubber.
Clean Car Parks.
Clean Driveways.
And more!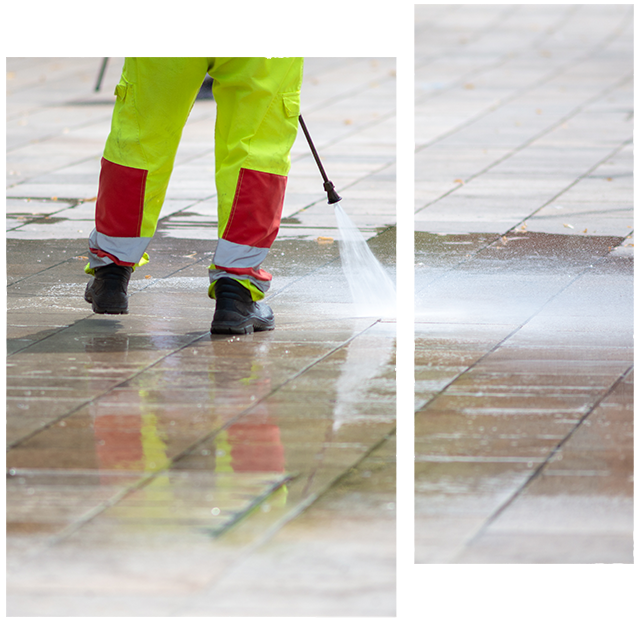 We work quickly and efficiently to remove up to 95% of road markings, oil, rubber and more. So, if you've been searching for 'Hydroblasting near me', we're the solution you've been looking for.
How does hydroblasting work?
We use an advanced, compact hydroblasting machine to strip markings from almost any surface including tarmac, concrete, block paving and more. The hydroblasting machine works by blasting clean, cold, filtered water at a regulated pressure across the targeted surface. As hydroblasting only uses water, it is incredibly environmentally friendly and contains no toxins. Furthermore, we dispose of all wastewater in line with Environment Agency regulations.
What pressure is hydroblasting?
Hydroblasting can go up to 40,000 psi. However, we typically operate between 10,000-15,000 psi.
What are the benefits of hydroblasting?
Hydroblasting road markings, car parks, warehouses and more is a proven way of advanced cleaning and marking removal. Here are some of the reasons why hydroblasting is so popular…
How often should hydroblasting be done?
We recommend that hydroblasting is undertaken at least once a year for you to see renewed results.
How much does hydroblasting cost?
The cost of hydroblasting will vary depending on several factors, therefore we recommend getting in touch with us for a FREE quote.

FREE Quotes
We provide FREE quotes on all of our hydroblasting services. In addition, all of our services are competitively and affordably priced.

24-Hours a Day
We can undertake a range of hydroblasting services around the clock. This means that we're on hand 24 hours a day if you need us.

Customer Satisfaction
We value your satisfaction and are committed to delivering fantastic results. Get in touch with us to see how we can help you!
If you've been looking for a professional hydroblasting expert, then please don't hesitate to get in touch with us for a FREE quote!